Welcome to the Komiks Wiki!
Edit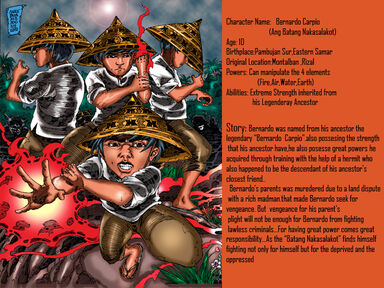 Komiks Wiki
is a comprehensive collection of information about Filipino comics, komiks, with a focus on those published independently in the Philippines.
Getting Started
Edit
To get started, simply click "Add New Page" and supply your komiks' title that'll serve as your page's title.
Then, feel free to supply an overview of your work. Talk about its plot, production, reception, print availability, and any relevant information, like issue-by-issue synopsis lists, that you'd like to inform your readers. Feel free to include images to aid in visualizing your work or concepts, as long as they remain inline on the right side. At the end include any necessary links about you or your komik.
Lastly, add categories to your page using the following:
Use these if your page is specifically about a komik:
Use these if your page is about a komik creator or a group/collective of creators.
Use these if your page is about a komiks event.
Latest activity
Edit